Quick and Reliable Tow Service in Pierre, South Dakota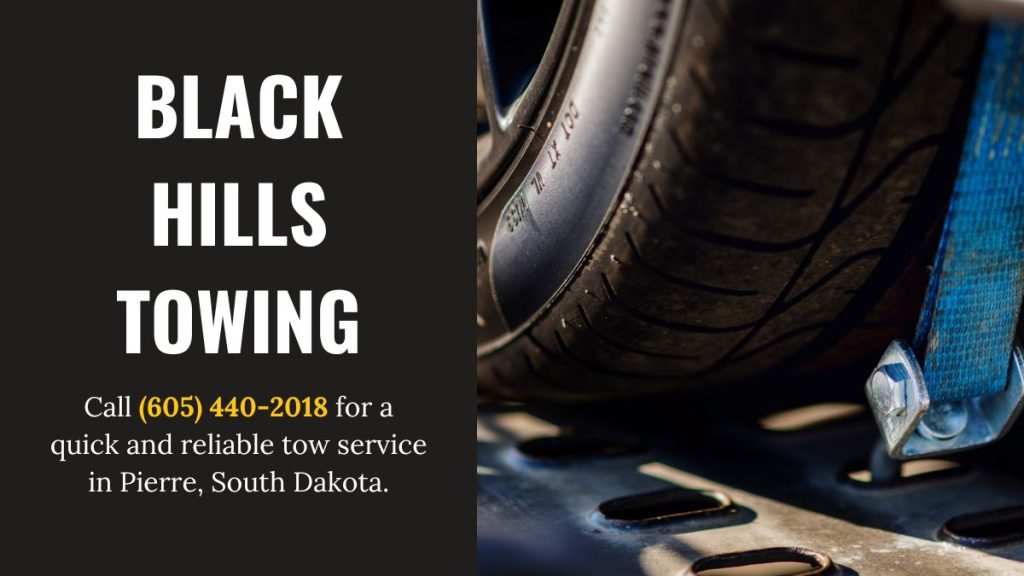 Pierre, South Dakota is a beautiful place to live, but it is always unfortunate to have your car break down or get in an accident. Luckily, drivers don't have to spend hours stuck on the side of the road or wait days for tow service in Pierre SD.

Black Hills Towing is here for you because they offer fast and reliable services for all towing needs. Whether a simple tire change or light to heavy-duty towing, they'll get you back on the road as soon as possible. It doesn't matter what kind of vehicle you drive; they've got the right equipment and know-how to help everyone out when things go wrong.
Why Should Drivers Choose Black Hills Towing For Their Towing Needs?
Black Hills Towing has been a trusted towing company for over ten years, so they know what it takes to provide the best service. They have a team of highly trained technicians who can handle all types of vehicles and situations. The drivers at Black Hills Towing also offer 24/7 services, so you can get help when needed.

They are a family-owned and operated business because they believe that its customers deserve the best personal attention. Black Hills Towing understands the importance of keeping vehicles safely on the road when they break down or get stuck in bad weather conditions. Their technicians quickly assess your vehicle and determine the best way to get it back on the road safely.

The company's goal is to provide professional Pierre SD tow trucks service at affordable prices, so you don't have to worry about breaking down or getting stranded when traveling on the roadways in Pierre, South Dakota, or surrounding areas.
Black Hills Towing Helps in Roadside Assistance
They can assist drivers who break down on the road, and they will come to your location and give a jump start or help to change your tire. In addition, they come with fuel delivery services so that you don't have to worry about running out of fuel while traveling through the Pierre, South Dakota area.
Contact Black Hills Towing
If you are looking for a reliable tow service in Pierre SD, or the surrounding area, just contact Black Hills Towing. They do it all: Pierre SD tow trucks, junk car removal, fast emergency services, and more. They can provide you with mechanical services and are fully committed to drivers' satisfaction. For more information about this professional tow service in Pierre SD, visit www.blackhillstowing.com.