24-Hour Towing in Pierre SD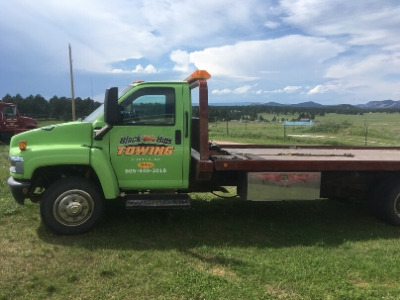 Don't become frustrated with the towing process. For those in need of light, medium, or heavy towing, finding a fast and affordable towing company can often be a challenge. Many towing businesses are only open during certain hours of the day and may not even have the proper equipment to handle the towing problems that often occur. Luckily, for those in Pierre, South Dakota and surrounding areas, Black Hills Towing is one of the few towing companies in the area that can effectively handle all towing in Pierre SD.
A major reason that Black Hills Towing is a popular choice is because they are open for 24 hours and offer reliable emergency services. Emergency services are important, as there is often no way to know when you will need towing help and it is likely that you may require towing services at inconvenient times during the day or night.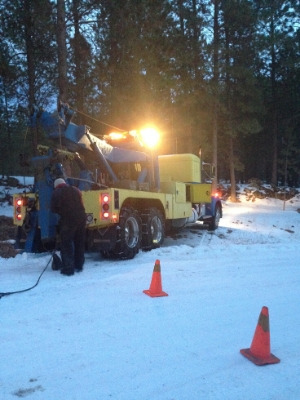 During these situations, having towing companies that cannot come quickly is frustrating and inconvenient, and only 24-hour services can be relied upon to meet any towing needs.
Black Hills Towing also provides the best towing in Pierre SD because they specialize in light, medium, and heavy-duty towing. Black Hills Towing also offers Pierre SD towing that is actually heavy. Many towing businesses, however, may say they can offer heavy towing, but are actually only capable of handling light towing. This can be inconvenient because you could wait for them to show up, but then they can't handle towing your vehicle. Don't worry, with Black Hills Towing, they are completely set up to handle towing vehicles of any size, including motorcycles, cars, trucks, campers, motorhomes, and semis.
Few towing businesses can provide reliable and affordable towing in Pierre SD like Black Hills Towing. While other businesses may not be available when you are in need or unable to handle any heavy duty towing, Black Hills Towing can offer dependable heavy-duty towing at any time of the day or night. Don't get frustrated with the towing process. Those who call Black Hills Towing will never have to experience inconvenient or frustrating towing-related complications ever again. Call today at (605) 440-0008!