Experienced Towing Service in Pierre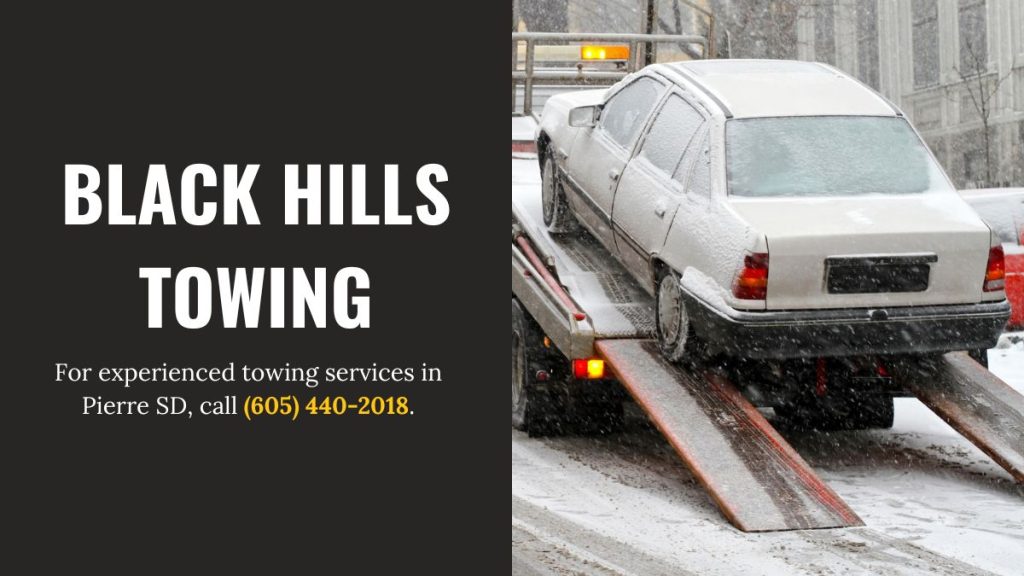 Driving through Pierre SD and your automobile breaks down, runs out of gas, or encounters any other difficult situation is a huge inconvenience. These situations are when it is the time to call a towing service for assistance. If you want to put this ordeal behind you and get your vehicle back on the road, you should contact the most trusted Pierre SD towing business in your area – Black Hills Towing.
24/7 Towing Services In Pierre
You should call Black Hills Towing for reliable tow trucks in Pierre SD and across the state of South Dakota. Black Hills Towing provides comprehensive roadside assistance along with Pierre SD towing and other services.
Pierre Emergency Towing
A top reason that Black Hills Towing is a great choice is because they offer reliable emergency towing. During emergencies, having towing businesses that cannot come quickly is annoying and inconvenient, and only 24-hour services can be counted upon to meet any towing needs.
Help With A Winch-Out
When your car becomes stuck, whether in the mud or snow, you will need a fast winch-out service. Black Hills Towing is here to help you get out of any jam with their tow trucks in Pierre SD.
If Your Car Breaks Down
If your car breaks down on the side of the road, you should investigate the area as much as possible and record any relevant data. Look around, make mental notes on the road and surrounding area, and then press to call Black Hills Towing and one of their local towing trucks will be there shortly.
When dealing with a sudden and challenging event on the road, people want professional assistance that is also personable. When you call Black Hills Towing, you can be sure that you will be handled with the utmost care and consideration. For more information about Pierre SD towing, visit www.blackhillstowing.com.