A Top Towing Company in Pierre, South Dakota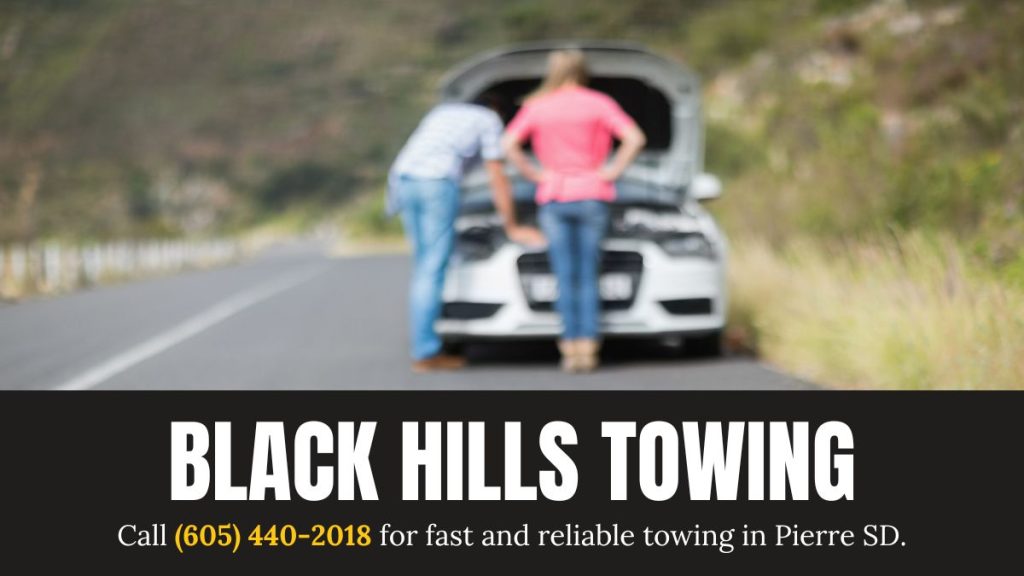 If you are looking for a reliable towing company in Pierre SD, look no further than Black Hills Towing. Knowing a reliable towing company that you can call is important because you never know when the need might arise. Running out of gas on a deserted stretch of highway, locking your keys in your car, or simply running over a nail and getting a flat tire can be unnerving situations. Black Hills Towing is there to provide dependable towing services that will not break the bank.

This experienced company deals with light, medium, and heavy towing and roadside assistance and is available to all clients in Pierre, South Dakota. Among their clients are people who drive cars and trucks of every model and make, from work vans and SUVs to sedans and MPVs; students who need a reliable way to get back home from school or college; travelers who have had bad accidents in or around Pierre SD; motorists who have mechanical breakdowns on the road; people with speeding tickets, suspended licenses and similar problems.

When in need of Pierre SD towing, Black Hills Towing has two towing options: it can tow it directly to a nearby repair shop or tow it to your residence or office. Black Hills Towing is available 24 hours a day, 7 days a week, and is available through various channels. They respond to calls from individuals who require Pierre SD towing assistance but can also be contacted when having vehicle problems, such as lock-outs and flat tires.

If you want reliable assistance with vehicle problems or are passing through and have car issues, Black Hills Towing is the towing company in Pierre SD one can depend on. They provide knowledgeable and professional drivers who arrive promptly at your location to carry out the necessary work, however big or small. For more information about this professional towing company in Pierre SD, visit www.blackhillstowing.com.